Just thinking about this today as I was booking everything. We havent really penned a time that we will be sailing there and back?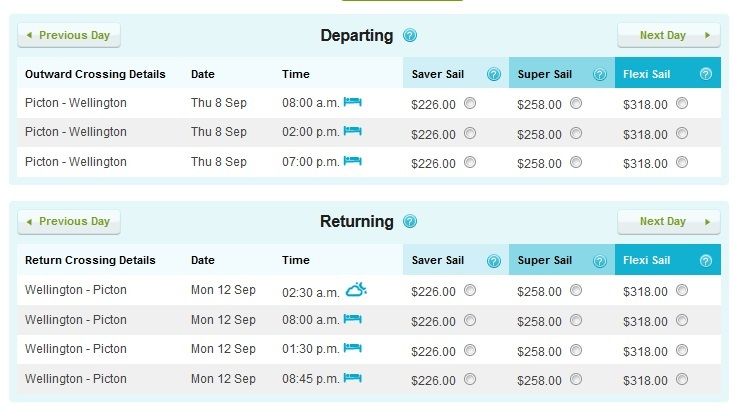 My thoughts as that the 2pm sailing is the best one from Picton to Wellington and will get in at 5:30-6pm and its just over a hour to Masterton or if people are bunking down in Wellington with other members as Joe has mentioned before its not too late.
And same for return trip im thinking 1:30pm back to Picton as it gives you plenty of time of time to get back to wellington. 8:45pm is too late unless you thinking of staying in blenheim or live in Blenheim/Nelson.
Just thinking in advance.